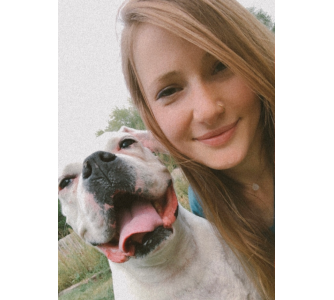 Alexis – Groomer
"Being able to meet so many new dogs!"
Alexis has two rescue dogs, a hunky boxer named Jasper and a super mutt named Hank. She enjoys kayaking & outdoor adventures, creating wood burned art, and always continuing education to become a better pet professional!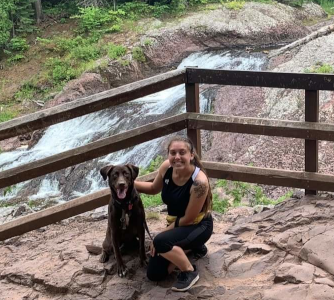 Alexis – Kennel Technician
"No day can ever truly be a bad day here because there's always a wagging tail and a wet kiss waiting for you around every corner."
Alexis has two rescue dogs: Nala(lab mix) and Chico(husky mix). She enjoys hiking and adventuring with her dogs, kayaking and getting crafty.
Heather – Kennel Technician
"This genuinely is a dream kennel. Everyone's a team here to ensure all pets are getting the best experience possible. The whole staff is so kind and their love for animals is so obvious. The best part is the joy of playing with the guests. I look forward to the time I get to spend with each guest every day." I have 3 dogs of my own that I enjoy spending time with. I also enjoy hiking, rock hounding, fishing, and crafts.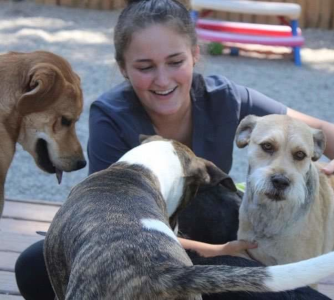 Sierra – Kennel Technician
"My favorite thing about working here is playing with the dogs."
Outside of work I enjoy going on hikes, swimming and being with my friends.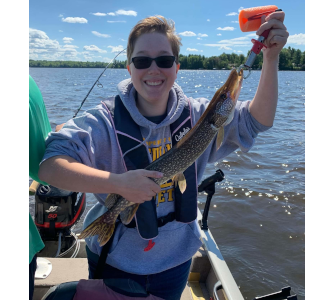 Kayla – Kennel Technician
"My favorite thing about working here is getting to spend time with all the awesome dogs. So many of them are so sweet."
Kayla loves fishing, art and traveling!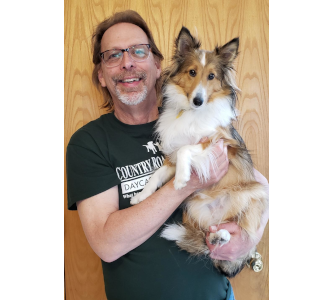 Kevin – Kennel Technician
"The best thing about working at Country Roads is being able to be around the diversity of personalities of all the dogs, from tiny Yorkies to huge St Bernard's. But also being around like minded people, the staff here is fantastic."
Kevin currently has a somewhat crazy Sheltie, Mabel. He enjoys Frisbee with Mabel, pencil drawing and biking.